Lake Macquarie is the largest coastal saltwater lake in the Southern Hemisphere and covers approximately 120 square kilometres (four times the size of Sydney Harbour), is 24 km long, 3.2 km at its widest point and 9.7 m at its deepest.
The lake's foreshore consists of 174 km of bays, beaches, and headlands. There are 92 towns and villages, 29 public boat ramps, 28 public jetties and wharves and 7 marinas around the lake.
Lake Macquarie is located 134 km north of Sydney via Highway 1 (the Pacific Highway).
Eastern Lake Macquarie covers the eastern side of Lake Macquarie between the Lake and the Pacific Ocean is the perfect destination for a classic seaside holiday.
Kids will love exploring the sea caves at Caves Beach, while Swansea Channel is a renowned fishing spot, ever popular with local and visiting anglers.
Further south, charming small communities shape the laidback coastal atmosphere of the Wallarah Peninsula. Catherine Hill Bay is a historic mining town complete with tiny miner's cottages and a pleasant old-style pub. A photogenic wooden coal-loading jetty still stands on the beach.
The area provides a wide range of Lakeside and Beachside short stay accommodation options in many suburbs, including Belmont, Marks Point, Pelican, Blacksmiths, Swansea, Caves Beach, Murrays Beach, Cas Wharf which includes Raffertys Resort, Nords Wharf and Catherine Hill Bay
44
properties matching your selected criteria
From $380 p/n
Select 11 Guests • 5 Bedrooms • 6 Beds • 2 Baths
From $160 p/n
Select 4 Guests • 2 Bedrooms • 3 Beds • 1 Baths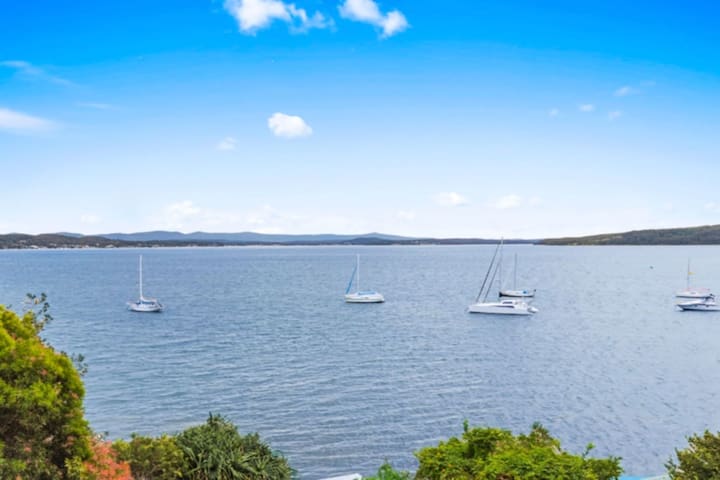 From $240 p/n
Select 7 Guests • 3 Bedrooms • 4 Beds • 1 Baths
From $232 p/n
Select 6 Guests • 2 Bedrooms • 4 Beds • 1 Baths
From $250 p/n
Select 8 Guests • 3 Bedrooms • 4 Beds • 2 Baths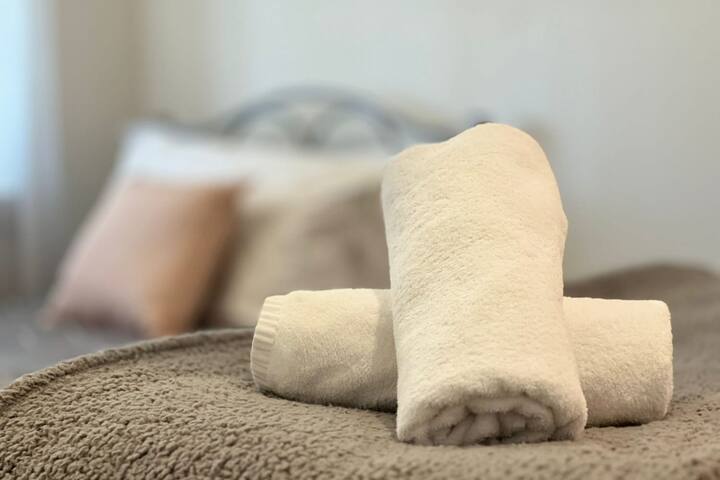 From $235 p/n
Select 7 Guests • 3 Bedrooms • 4 Beds • 1 Baths
From $340 p/n
Select 10 Guests • 5 Bedrooms • 5 Beds • 3 Baths
From $2240 p/n
Select 6 Guests • 3 Bedrooms • 3 Beds • 1 Baths
From $370 p/n
Select 9 Guests • 4 Bedrooms • 6 Beds • 2 Baths
Belmont
Marks Point.
Pelican
Blacksmiths
Cams Wharf
Catherine Hill Bay
Caves Beach
Murrays Beach
Nords Wharf
Swansea
Mount Hutton
Belmont
Belmont is ideally located between the shores of the beautiful Lake Macquarie, (Australians largest saltwater coastal lake) and the Pacific Ocean. Originally inhabited by the Awabakal Aboriginal tribe, the area was established in 1825 as an Aboriginal Mission and grew into a township built on Tourism when Thomas Williamson, who was born in a town named Belmont in the Shetland Islands, built a Guest House he called Belmont House in 1865 and the village grew around it. He later built a 2nd Guest House named Bellevue House.
Today, Belmont is a lovely waterside suburb of Lake Macquarie and an ideal area for either a short break, or a great family holiday.
Well known to boating and fishing enthusiasts alike, the area caters to everyone. Activities for sailors, anglers, swimmers, golfers, surfers, as well as those just wanting to relax and get away from it all.
Lake Macquarie Yacht Club and the Belmont 16 Foot Sailing Club (known to locals as the 16 footers) provide facilities for the large sailing community. Some local boat sheds also offer boat hire and cruises around the lake.
Belmont Golf Course is at the south of the suburb and takes up a large proportion of land, which backs on to Blacksmiths Nature Reserve. Belmont Lagoon and Cold Tea Creek form another water border
The entrance to the lake is at Swansea (only five minutes from Belmont) and offers crystal clear waters, swimming spots, excellent fishing and is a popular area for Scuba divers to explore the underwater world.
The Belmont City Shopping Centre and Jewels Town Shopping Centre are some of the major shopping centres in the area. Belmont shopping district has a Woolworths, Coles and Aldi supermarket and Belmont is within easy reach of Charlestown Square, which has over 170 specialty stores. There are many Cafes and Restaurants to choose from, from fine dining to cafe meals to budget meals at the local clubs.
From relaxing on one of the many nearby beaches (Redhead, Blacksmiths, and Caves Beach) to appreciating the stunning scenery from one of the many foreshore areas that provide BBQ and picnic areas, you are bound to find something to do.
Marks Point.
Pelican
Blacksmiths
Cams Wharf
Catherine Hill Bay
Caves Beach
Murrays Beach
Nords Wharf
Swansea
Mount Hutton