The Central Coast of New South Wales includes the regions bounded by the Hawkesbury River in the south, the Watagan Mountains in the west and the southern end of Lake Macquarie in the North. Lying on the Sydney basin an hour north of Sydney, it is a favourite weekend destination for tourists and locals alike.
Known for its lovely beaches, pretty local villages, stunning coastal terrain, great shopping and lush national parks, the Central Coast makes for a perfect holiday.
From wild national parks and sun-kissed beaches, to bustling bars, boutiques and trendy food haunts, both Sydneysiders and Novacastrians can be there well within 90 minutes.
1
properties matching your selected criteria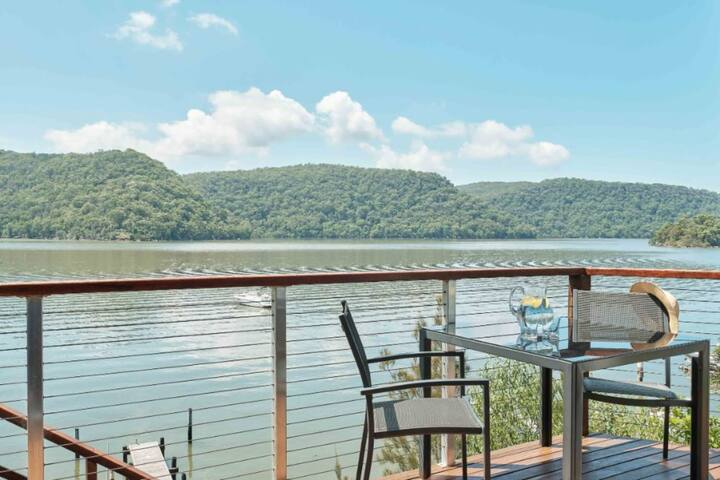 From $300 p/n
Select 6 Guests • 3 Bedrooms • 4 Beds • 2 Baths
Cheero Point
Cheero Point is a small residential village on the Central Coast region of New South Wales, located on the west bank of the Mooney Mooney Creek 49 kilometres north of Sydney. It is part of the Central Coast Council.
Bounded by the M1 Pacific Motorwayu00a0to the west, Mooney Mooney Creek to the east, and the southern boundary of theu00a0Brisbane Water National Parku00a0to the north. It is traversed by theu00a0Pacific Highway.
It is a quiet hamlet with friendly locals and within easy driving distance to the townships and amenities in Mooney Mooney and Brooklyn.